Vicky's London Marathon 2020
In support of YPI and to realise a lifelong ambition, Vicky ran the Virtual London Marathon last Sunday. The lows, starting at 0.3miles when Vicky soaked herself up to the knee in a 'puddle', failed to dampen highlights that included a loop around Hyde park's beautiful Serpentine and saying 'Hello' to the giraffes at London Zoo. Tears (of joy and appreciation!) were thankfully concealed by torrential rain whenever Vicky saw wonderful friends and family cheering her on, and fails were notable only for their silliness, like misjudging the distance and losing the ability to count so Vicky had to run past her own front door not once but three times. 2020 has been a tumultuous year; to be reminded through this event of how resourceful and generous people can be, and of all that can be achieved if we set our minds to it, was humbling and inspiring. Her trainers have finally dried, and she no longer creaks when she rolls out of bed each morning, and she is left thinking that she can't wait to have another go!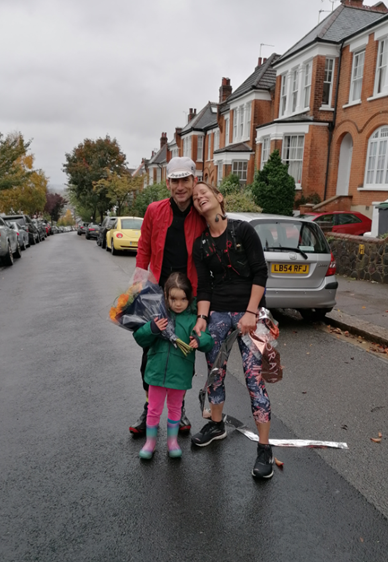 We'd like to take the time to congratulate Vicky for completing the mathon and raising  £1,045.25 inc gift aid for YPI!
https://uk.virginmoneygiving.com/fundraiser-display/showROFundraiserPage?userUrl=VickyFolliard&pageUrl=1
__________________________